Pineapple and Carved Low Post Bed, circa 1820, Refitted to Standard Queen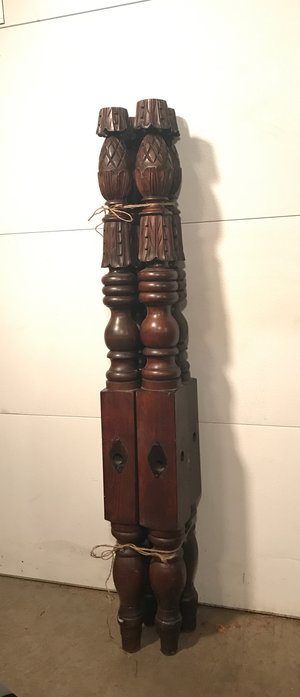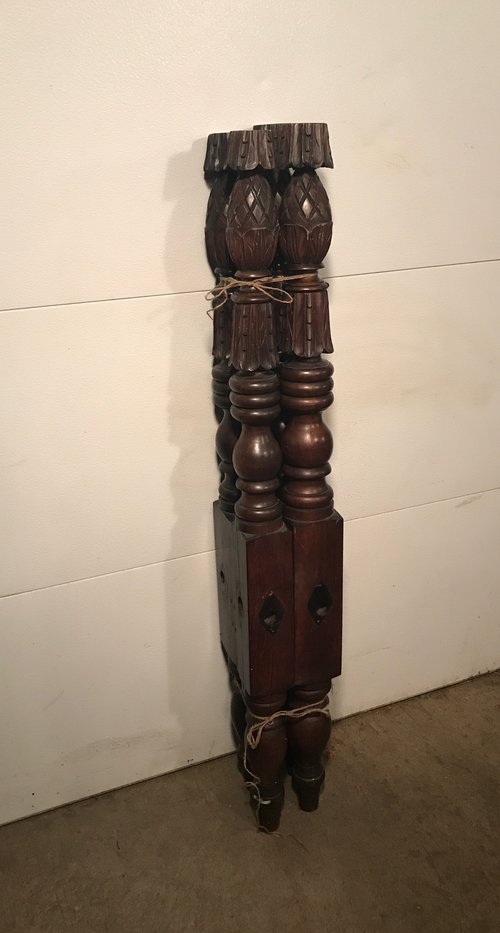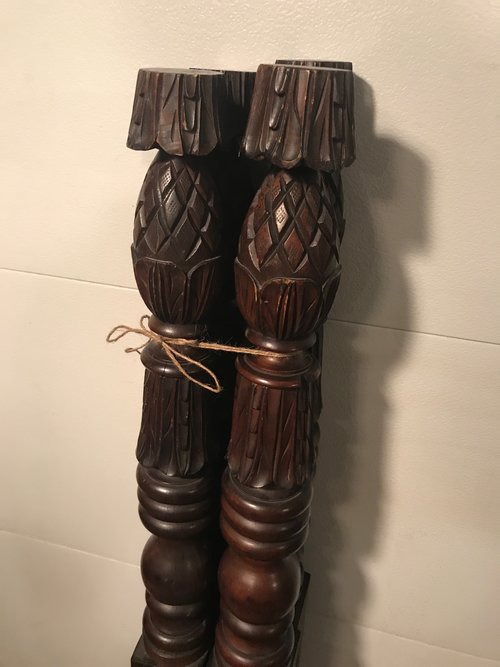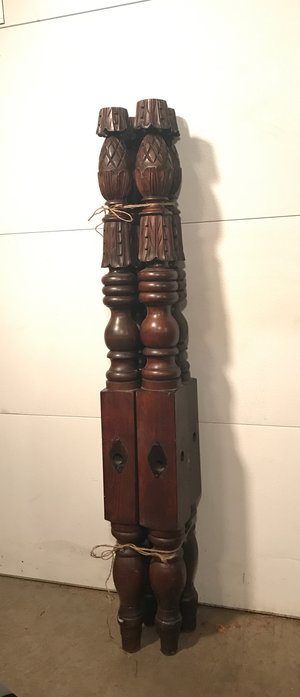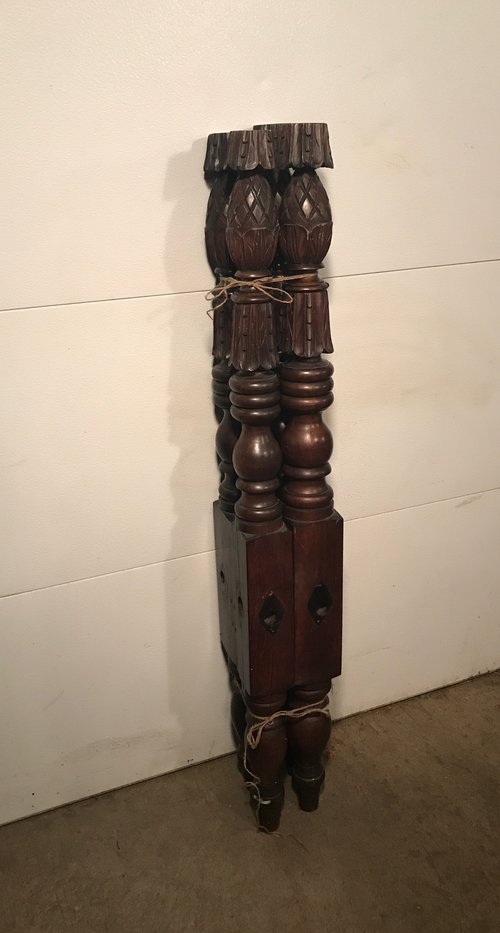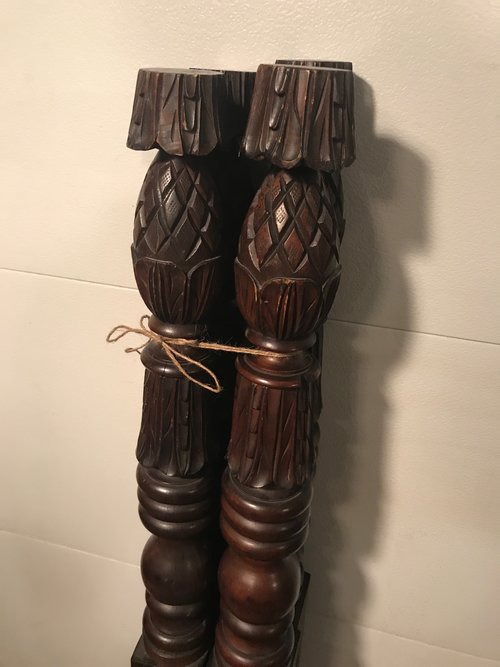 Pineapple and Carved Low Post Bed, circa 1820, Refitted to Standard Queen
Pineapple and Feather carved low post bed, circa 1820 in Birch refitted to standard queen with rams ear headboard. 3 x 3 antique rope hole Cross rails, 1 x 7" side rails. Finish will be similar color to original.
-All beds come with bolts, bolt covers and a bed wrench.
-All mortises are stamped with their corresponding tenons making setup of bed simplified. I.E: HR (Head Right), HL (Head Left), FR (Foot Right), FL (Foot Left).
-Queen size beds will come with a set of three slats and kings will have a center rail.
-Bolts, side rails, cross rails, center rails are standardized making replacement for misplaced parts later on possible. This Bed was resized from its original 3/4 size to accept a standard Queen mattress and box spring. Ideal box spring height is 6"-8", Ideal mattress height is 10"-12". This will allow for a sleeping height between 28"-33"